Control Bell
Details
+ Buzzer

After the system is started, the buzzer will give out a "beep" sound.
After the program is downloaded, the buzzer will give out a "beep" sound.

+ Bluetooth communication module

with a stable connection distance of 10m, longest 15m on the open ground.

+ Status light of control ball

The white shell of the control ball is a status light.
The status light can display 8 colors: Red Orange Yellow Green Cyan Blue Purple White
The status light of control ball indicates:

+ The initial default light is white.
+ Download the official model through APP. In case of download success, the green light will flash three times. In case of download failure, the red light will flash for three times.

+ Keys

Key 1 has the same functions as Key 2. By pressing any key, APP can be started or stopped.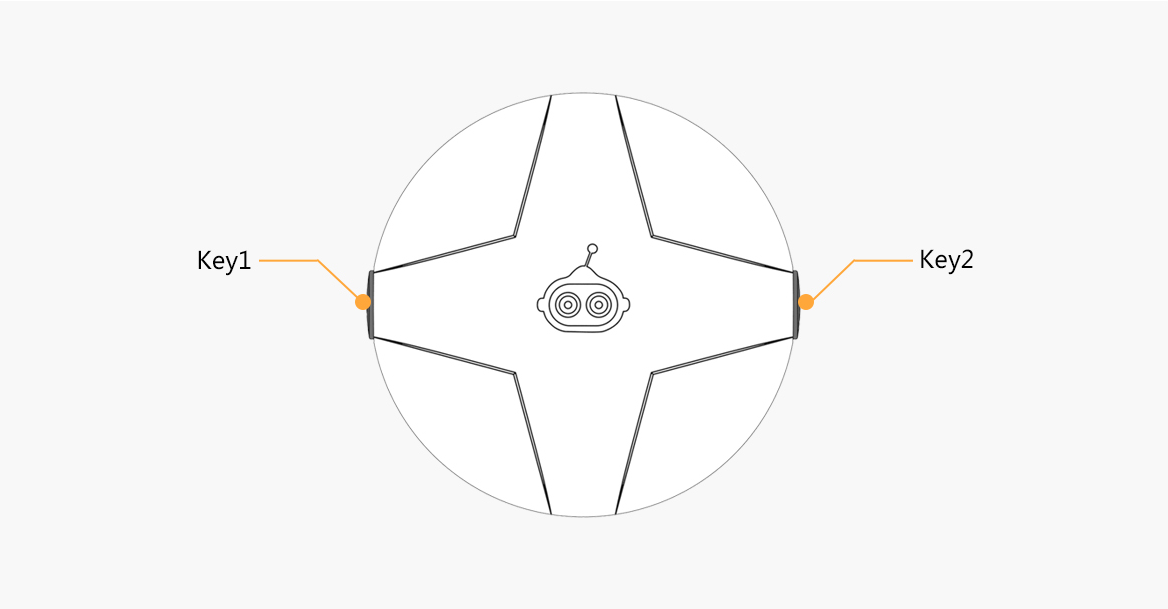 Note: Some configurations are directional (refer to configuration description).